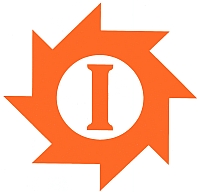 Inreco Ltd is one of the most important players in the Hungarian road construction industry, focusing mainly on special and innovative technologies such as Recycling of road construction materials and Cold Milling. From the beginnings of the company, Inreco has been devoted to promoting Sustainable Development and Environment Protection. Inreco played pioneering role in the introduction of such technologies and is market leader of HOT RECYCLING and COLD RECYCLING technologies in Hungary today. The backbone of Inreco's equipment, is a state-of-the-art fleet of Wirtgen milling, cold recycling and hot remixing road construction machines.
COLD MILLING is one of our major business domains and we offer various asphalt and concrete milling methods such as fine and super-fine milling or profiling. Inreco has a large assortment of milling machines for every possible need from bulk material removal to the most delicate and precise profiling jobs.
In addition, a significant share of the company's activity is STABILISATION of problematic under-structural soil layers of various green-field investment facilities. We are major subcontractors of earthwork stabilisation on job sites of new roads, logistics facilities, shopping centres and parking lots all around the country.
ROAD WIDENING is a special road construction segment in which Inreco plays an important role in Hungary. We have several highly efficient purpose built Road Widening Finishers. These machines have the capacity of laying soil, gravel and asphalt in big quantities, thus eliminating the need for extensive manual labour.
IMPACTOR technology is yet another innovative technology offered by Inreco. Our Impactor 2000 machine is unparalleled in concrete surface cracking and demolition jobs. It is also very suitable for deep compaction on soil fill, dam and levee construction sites.
Detailed information on the different technologies is available under Services menu in the corresponding subfolder. May you have further questions we would be grateful to provide you with tailored information. Please contact us by mail or telephone.
Thank You for visiting Inreco.
Sincerely,
Hugó Bőkuti
Manager